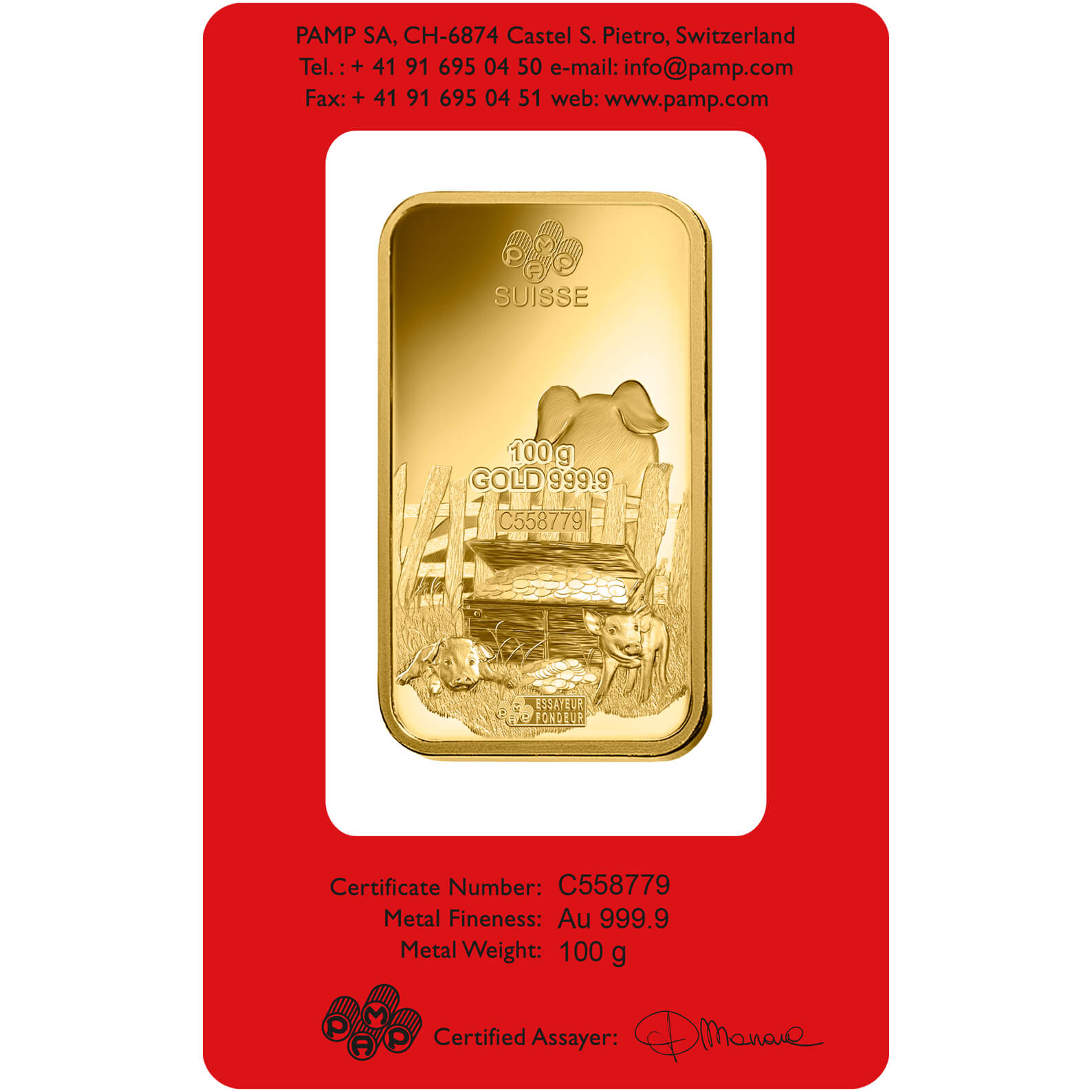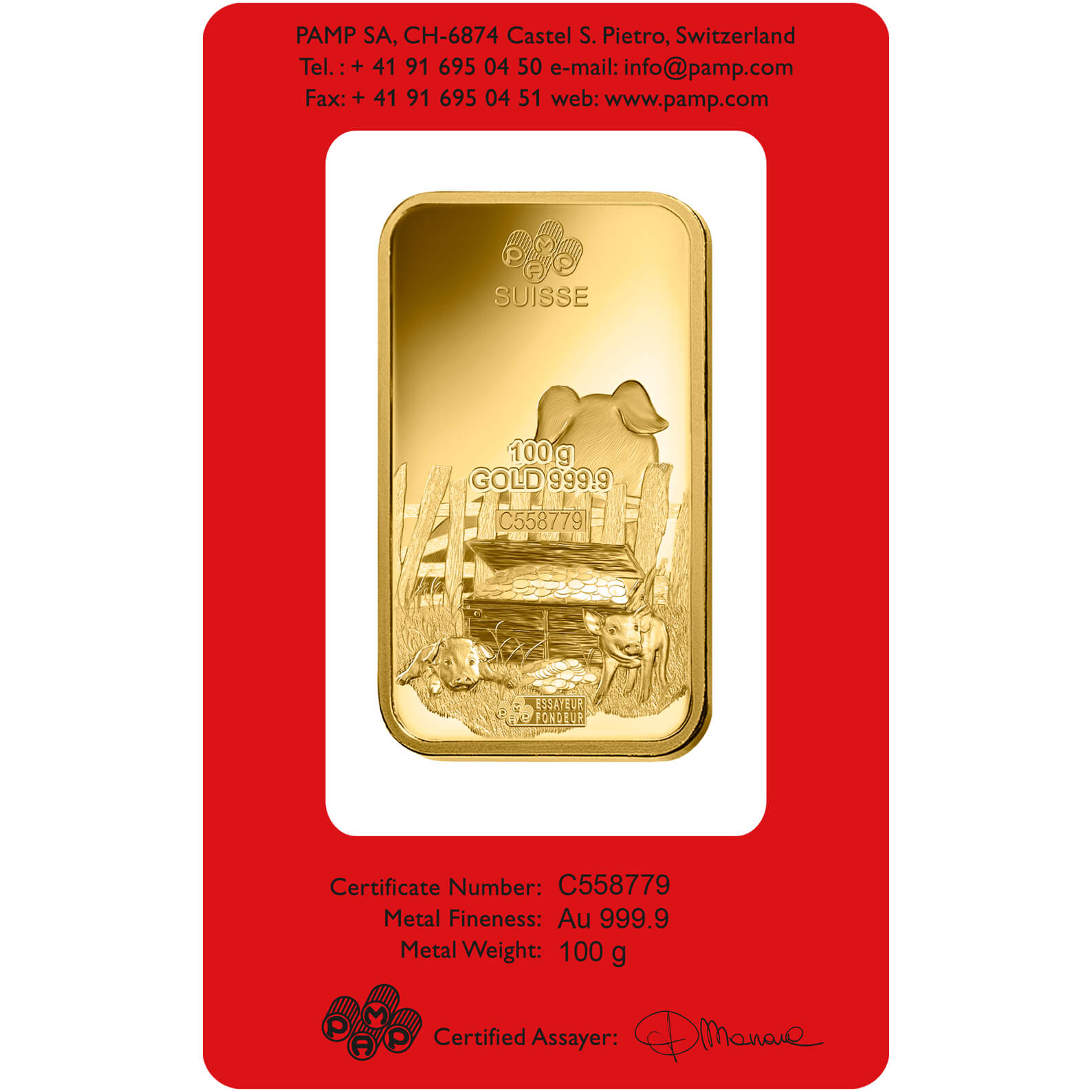 New
100 gram Gold Bar - PAMP Suisse Lunar Pig
From: $4,363.04
Price includes
FREE STORAGE
in Switzerland.
Alternatively, this item can be shipped to
47 different countries
worldwide. Choose your shipping option upon checkout.
| Quantity | Price |
| --- | --- |
| 1 - 2 | $4,392.83 |
| 3 - 5 | $4,388.58 |
| 6 - 9 | $4,380.06 |
| 10 or more | $4,363.04 |
---
Customers who viewed this item also viewed
---
PAMP Suisse is a leading bullion brand, and one of the world's most trusted and accredited refiners and fabricators of precious metals.
In commemoration of the Chinese New Year, the 2019 edition of PAMP's popular Lunar Calendar Series celebrates the Year of the Pig with a stunning ingot design that brilliantly reflects the qualities attributed to the animal throughout Chinese culture: compassion, generosity and intelligence. The pig is also strongly associated with wealth and abundance, and the Chinese anticipate a time of peace, joy and great financial prosperity throughout its year.
The beautiful, 1 oz Year of the Pig gold ingot features a striking and innovative design effect that portrays the pig front-to-back – a hallmark of the PAMP Lunar Calendar Series. The obverse of the ingot also shows the Chinese symbol that translates to 'pig' in English, while the reverse features its weight, purity and unique serial number.
Gold Avenue recommends wearing protective gloves when handling your PAMP Suisse products in order to protect them against scratches and further damage.
Gold Avenue can also provide secure storage for your products.
Product ID:

ZAUFS00548

Mint Mark:

PAMP Suisse

Thickness:

4.08

Purity:

0.9999

Weight (g):

100.00 g

Weight (oz):

3.21500 oz

Length:

47.00 mm

Width:

27.00 mm
Shēngxiāo, better known in English as the Chinese Zodiac, is an ancient scheme that relates each year to an animal and its reputed attributes, according to a 12-year mathematical cycle. Popular not only in China, where the system originated, but also throughout many Asian countries, and around the world, this unique and revered zodiac takes on greater prominence with each Lunar New Year when it is strongly associated with gifts of good fortune in precious metals. PAMP's highly popular series of Lunar Calendar ingots in fine gold or silver celebrates that tradition with unexpected designs that delight and captivate, front-to-back. Further honoring ancient custom, distinctive CertiPAMP packaging and quality envelope-like sleeves lend each ingot to instantaneous and memorable gift giving.