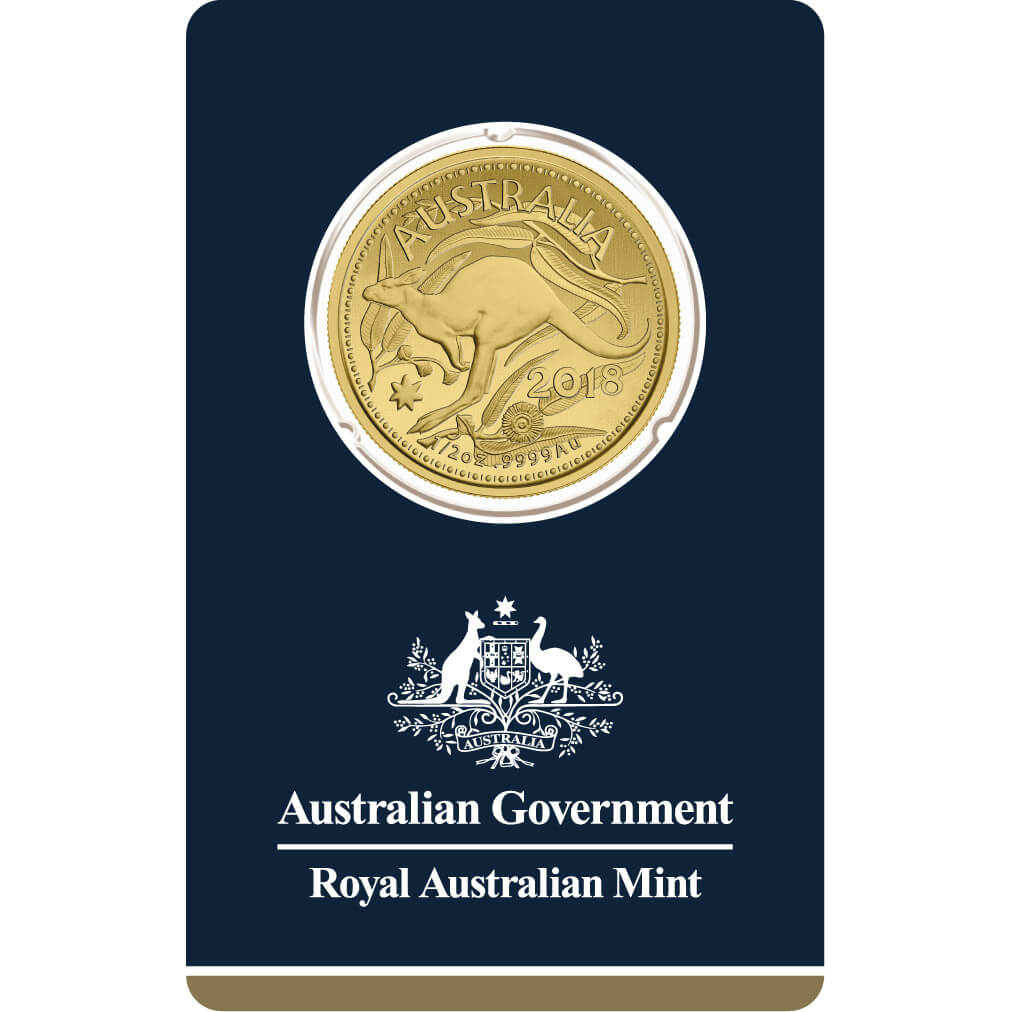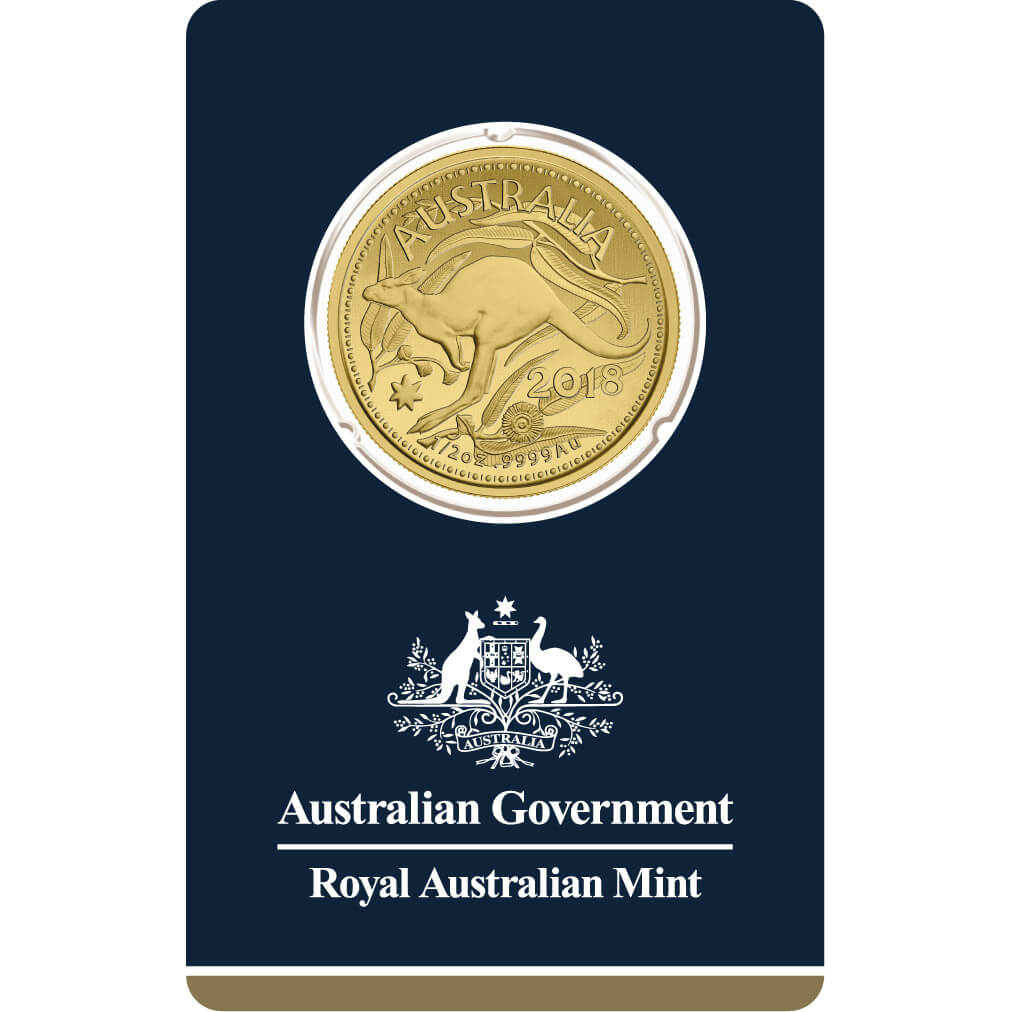 2018 Australia 1/2 oz Gold Kangaroo BU Veriscan
From: $701.05
Price includes
FREE STORAGE
in Switzerland.
Alternatively, this item can be shipped to
47 different countries
worldwide. Choose your shipping option upon checkout.
| Quantity | Price |
| --- | --- |
| 1 - 9 | $712.54 |
| 10 - 19 | $710.51 |
| 20 - 49 | $707.13 |
| 50 or more | $701.05 |
---
Customers who viewed this item also viewed
---
This half ounce (oz) gold Kangaroo coin, 15.55 grams (g), produced by the Royal Australian Mint (RAM). These internationally acclaimed coins now represent the Australian heritage, which once decorated the first small coins of Australia.
With such beautiful details, intricate design and high quality, it's no wonder this coin is a popular choice on the gold market among coin lovers, collectors or investors.
The obverse side features the Queen at the time of production of the play - Queen Elizabeth II. On the back of the coin, you can see the inevitable red kangaroo, with the Commonwealth star. Each side of the coin contains Tasmanian Blue Gum leaves to form a beautiful and exotic border. One side of the coin contains the word engraved "Australia". The coin also contains important information, such as the year of production of the coin, its gold purity, and its weight.
Protect your gold Kangaroo coin from fingerprints by using cotton gloves and handling your coin carefully. You can also protect your precious metal coin by keeping it inside a clear plastic capsule. This will very elegantly place the coin, and will also increase the value of your coin collection.



This product can be authenticated with Veriscan.
Cost efficient and simple to use, this advanced scanning technology instantly authenticates any PAMP precious metals product bearing the VERISCAN™ logo.
Product ID:

ZAUFS00539

Year:

2018

Mint Mark:

Royal Australian Mint

Purity:

0.9999

Weight (g):

15.55 g

Weight (oz):

0.50000 oz

Diameter:

30.00 mm
The Royal Australian Mint (RAM) minted these coins around 1993. The RAM decided to feature the red kangaroo as it is one of the most common species of kangaroos. The RAM wanted to make sure that the kangaroo was internationally associated with Australia. The design of the coins changes almost every year, making it an excellent collector's item and an excellent coin to invest. Since their release in 1993, thousands of collectors in Australia, as well as around the world, have expressed their interest in this beautiful and unique coin.