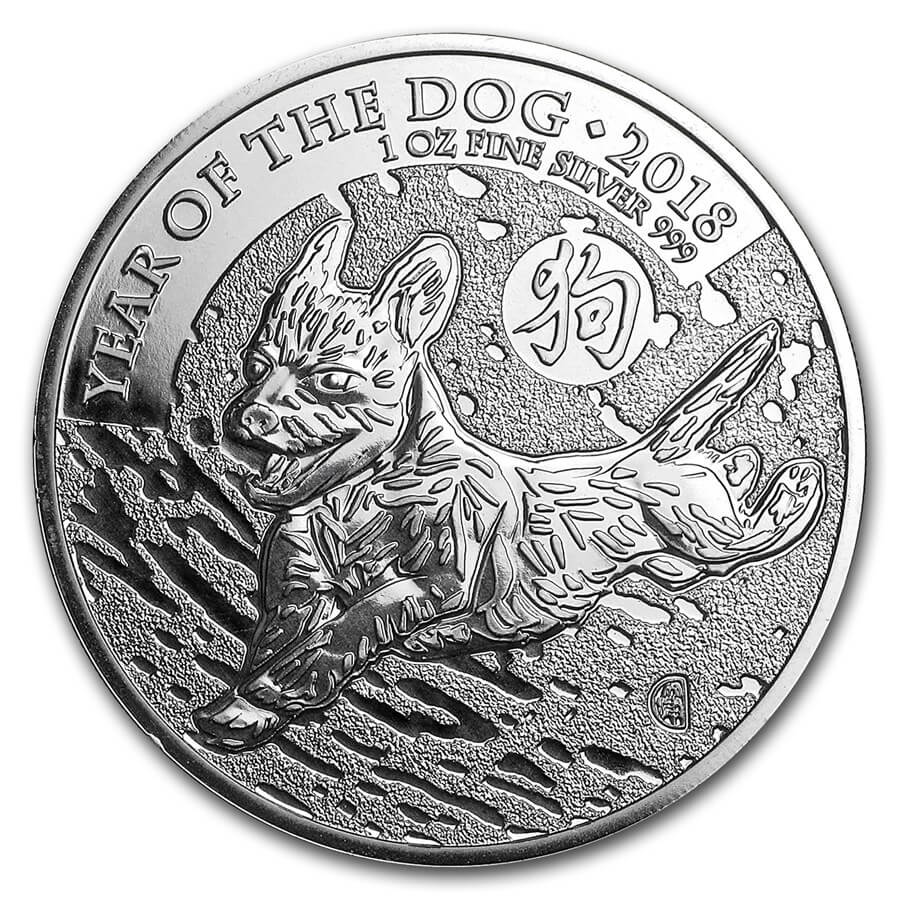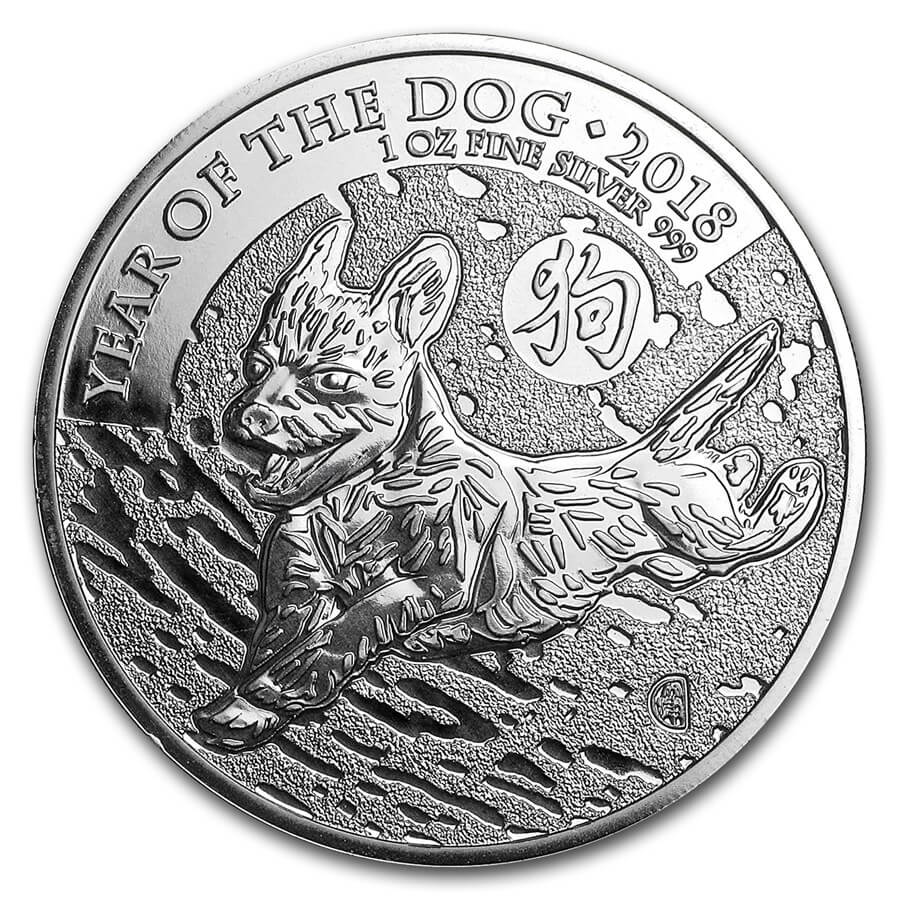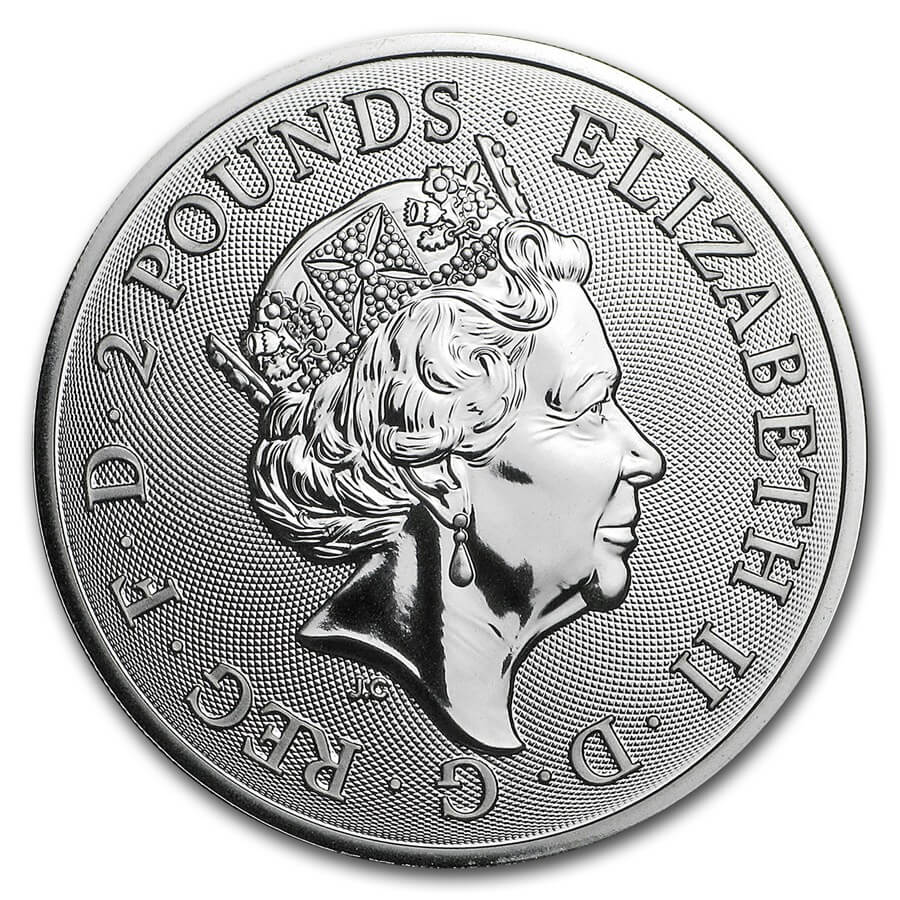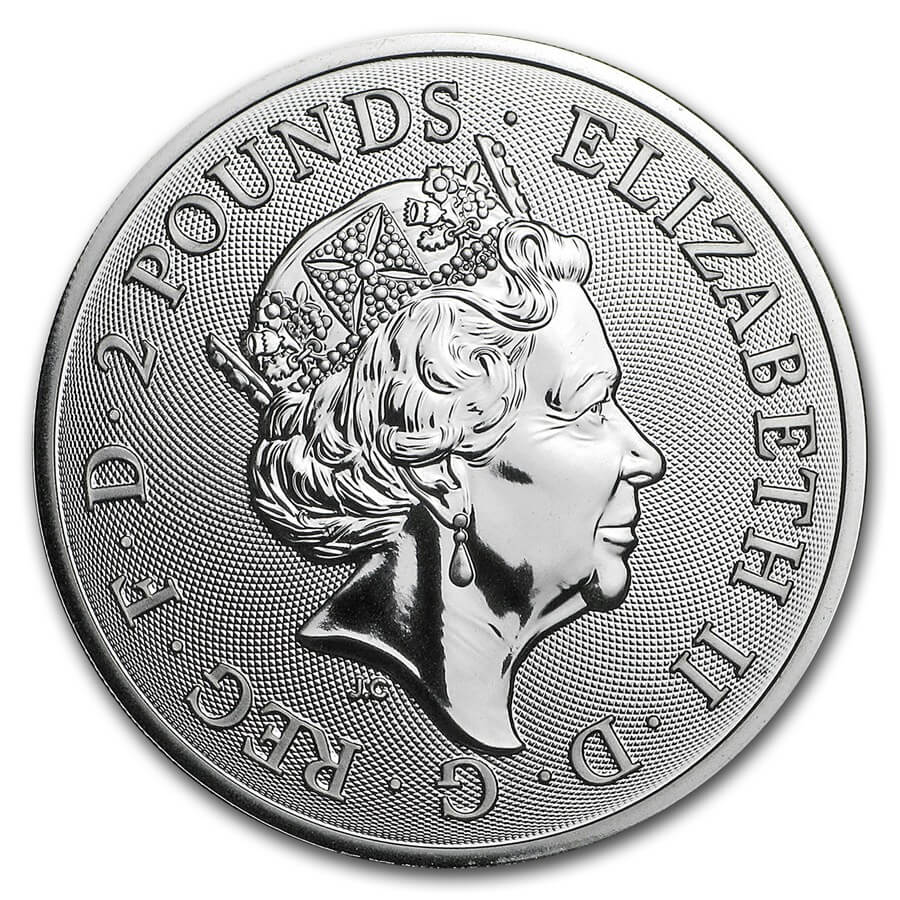 2018 Great Britain 1 oz Silver Year of the Dog BU
From: $21.53
Price includes
FREE STORAGE
in Switzerland and 7.7% VAT.
Alternatively, this item can be shipped to
47 different countries
worldwide. Choose your shipping option upon checkout.
| Quantity | Price |
| --- | --- |
| 1 - 19 | $22.79 |
| 20 - 99 | $22.52 |
| 100 - 499 | $22.14 |
| 500 or more | $21.53 |
---
Customers who viewed this item also viewed
---
In order to commemorate the 2018 Chinese Lunar New Year, The Royal Mint offers new beautiful designs based on the Year of the Dog. This one ounce (oz) silver coin, 31.10 grams (g), of the Lunar Year of the Dog is an elegantly decorated and meticulously detailed coin that makes it perfect for any collector or investor.
This is the fifth coin of the 12 lunar coins of The Royal Mint series. It was launched as part of the Sheng Xiao collection, designed by British Chinese artist Wuon-Geon Ho. This is considered a wonderful collector's item. Due to the lunar calendar, the back of the coin will always undergo a change - making it a unique coin. In order to protect themselves from inflationary periods, political crises and economic downturns, investors invest part of their wealth in precious metals such as silver. This precious metal has held steady prices and appreciated during periods of instability making money a safe haven.
The obverse of the coin shows a profile of Her Majesty Queen Elizabeth II. On the reverse, we have a detailed image of two Beagles standing proudly accompanied by the Chinese character for the word "dog". On the side of the layer, we also have the purity level, as well as the weight of money, and the issue date is also available.
Protect your silver coin against fingerprints by using cotton gloves and handling your coin of metal carefully. You can also protect your silver coin by keeping it inside a clear plastic capsule. This will very elegantly expose the coin, and will also increase the value of your coin collection.
Product ID:

ZAGF000718P

Year:

2018

Mint Mark:

The Royal Mint

Thickness:

3.0

Purity:

0.9990

Weight (g):

31.10 g

Weight (oz):

1.00000 oz

Diameter:

38.61 mm
This coin supports the tradition of the Chinese Lunar New Year, where each year the Chinese zodiac is represented by one of the twelve animals of the zodiac. This year is the year of the Dog, and those born under this animal influence (with the last years being: 1934, 1946, 1958, 1970, 1982, 1994, 2006, 2018) are said to be responsible, loyal and kind. - Just like their animal counterpart. The birth history of the Chinese zodiac signs differs from region to region. However, the most common story is about 12 brave animals competing in a race organized by the Chinese emperor. The animals received a year in the Chinese zodiac according to the speed with which they finished the race. The dog came eleventh, placing him in the eleventh position of the Chinese zodiac.