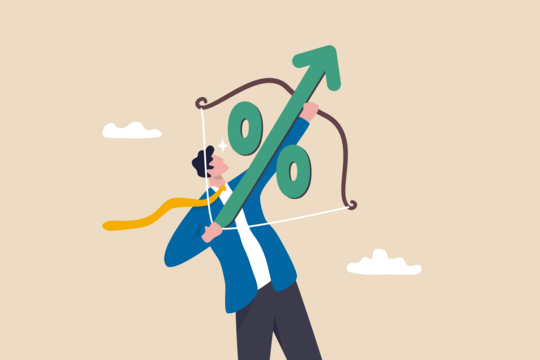 Weekly Digest: Fed's 1st Rate Hike, Gold in Demand
4 minutes read
Mar 17, 2022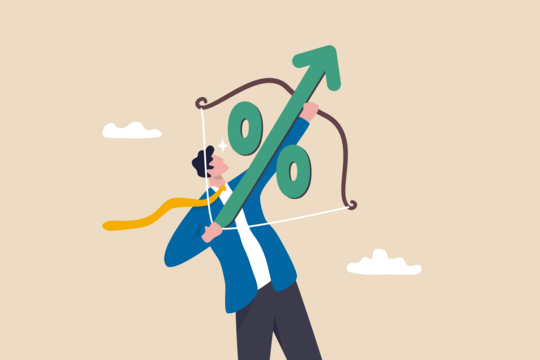 17/03/22: The Fed has raised interest rates for the 1st time since 2018, one of Brazil's biggest funds goes for gold, E.U.'s rethinking gas supplies. And more.
The price of gold rose 0.2% to $1,931.80 an ounce on Thursday as the U.S. dollar weakened following expected interest rate hikes by the Fed. (Reuters)
"The sharp fall in the U.S. dollar was the major reason for the gold rally, aided by an asinine reaction by U.S. long-dated yields to the FOMC decision and outlook," OANDA senior analyst Jeffrey Halley said in a note.
One of Brazil's biggest hedge funds has turned to gold and precious metals after the West imposed financial sanctions on Russia following its invasion of Ukraine. (Bloomberg)
SPX Capital, which manages about 64 billion reais ($12.7 billion), has built a long position in precious metals, especially gold, over the past few weeks, according to Ylan Adler, a partner and head of commodities at the firm.
"These events are a game changer. Central banks will likely boost their purchases of real assets and, if possible, store them under their own custody, creating additional demand for gold," Adler said.
Read our SPOTLIGHT to learn why central banks are buying gold in 2022.
The Fed voted Wednesday to raise interest rates and penciled in six more increases by year's end in an effort to slow inflation that is running at its highest levels in four decades. (The Wall Street Journal)
The Fed will raise its benchmark federal funds rate by a quarter percentage point to a range between 0.25% and 0.5%, the first rate increase since 2018.
Russia's invasion of Ukraine, already pushing up prices of some commodities, will have long-lasting structural effects on metals and mining markets and supply, said BMO Metals and Mining in a report. (Mining.com)
"The Russia-Ukraine conflict comes amid already-elevated levels of market uncertainty, which were being fueled by concerns over the efficacy of China's policy stimulus and multi-decade high inflation, and it is at times like these when we would expect gold, and to a lesser extent silver, to be well-supported by safe-haven demand," the report says.
⚠️ Inflation alert: Analysts say higher inflation will most likely stay longer than the Fed initially expected. (CNBC)

"We'll have to navigate this higher inflation a lot longer than we wanted to, for a lot longer than the Fed wanted to, the CPI number last week being the highest we've seen since January 1982. Probably we'll show no signs of abatement, we'll see what happens with oil. But then on the heels of that you have a consumer confidence that comes out of the 10-year low," Kevin Simpson, portfolio manager at Capital Wealth Planning, said.
The U.S. consumer price index for February rose 7.9% from a year ago, the highest level since January 1982.
Read our SPOTLIGHT to learn how high inflation can impact the global economy and gold price.
The Fed started raising interest rates Wednesday as it looks to curb soaring inflation. And it's likely to have some serious impact on your wallet. (CNBC)
If you are a borrower with revolving debt, you should find a zero-interest balance transfer credit card while you can and start to pay down the balance: "That is a tremendous opportunity to put yourself on the expressway to getting out of debt," Greg McBride, Bankrate.com's chief financial analyst, said.
Opinion
An uncomfortable friendship: How much China is ready to help ease Russia's economic pain? Some analysts say that, theoretically, a lot. (CNBC)
"China is happy to cause problems for the West and would not mind turning Russia gradually into its pliant junior partner," Holger Schmieding, chief economist at Berenberg Bank, said, adding that China could also benefit from buying Russian oil, gas and other commodities at discounted prices.
China is Russia's top export market after the E.U; trade between the two countries reached a record high of $146.9 billion in 2021.
"But for both countries with their very different perceptions of history, it could be an uneasy and fragile alliance that may not outlast Putin."
What else is happening
Russia-Ukraine war: Kiev and Moscow have resumed talks to end the war which has entered its 20th day, with Zelensky's office calling the negotiations "difficult and viscous," but acknowledging there's room for compromise. (CNN)
Russian President Vladimir Putin, meanwhile, has described sanctions imposed by the West over his invasion of Ukraine as "akin to a declaration of war".
Fatalities were reported after shelling hit buildings in residential areas in Ukraine's capital city Kyiv on Tuesday, according to Ukrainian authorities.
Read our SPOTLIGHT to see how geopolitical tensions can affect the price of gold.
European Union countries should immediately start refilling their gas stores to prepare for next winter and provide a buffer against supply shocks. (Euractiv, Reuters)
The E.U. has decided to cut ties following Russia's invasion of Ukraine, by phasing out Russian gas imports by two thirds before 2023.
"Refilling of gas storage across the Union should start now. Member States and the Commission will urgently coordinate measures necessary to ensure adequate levels of gas storage before the next winter," said a draft of an EU leaders summit that will take place on March 24-25.
Tesla CEO Elon Musk said the U.S. electric carmaker and his rocket company SpaceX are facing significant inflationary pressure in logistics and raw materials. (Reuters)
In a Tweet on Sunday, Musk said his companies "are not alone", retweeting an article saying the Ukraine-Russia conflict sent commodity prices to their highest since 2008.
And finally…
Rare medieval British coins discovered by metal detectorists were sold at Dix Noonan Webb Auction in London. (Coinweek)
A gold shilling struck between 650 and 670 CE sold for about $24,307, while an extremely rare Gold 'Leopard' coin from the reign of Edward III, dating from January 1344 sold for some $226,835.
See you next week!