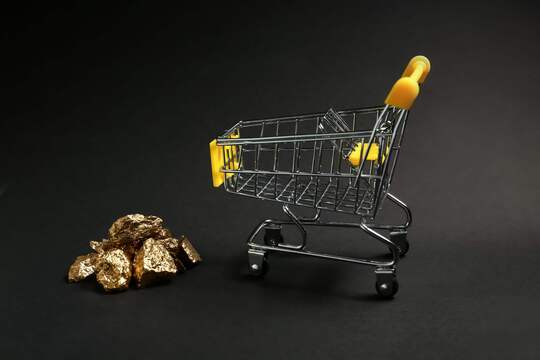 Weekly Digest: Venezuela Pays in Gold, New Uses for Palladium
5 minutes read
Oct 21, 2021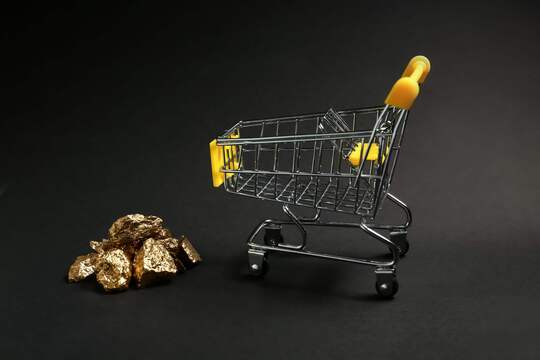 21/10/21: In Venezuela, people are using gold nuggets to pay for meals and haircuts, Bitcoin reaches a new all-time high, Russia is seeking new ways to use palladium. And more.
Investment news
The gold price increased 0.20% to $1,785.79 per ounce on Thursday, supported by a weaker dollar, as investors assessed whether higher inflation would push central banks to raise interest rates sooner than expected. (Reuters)
Among other precious metals, spot silver increased 0.5% to $24.39 an ounce. Platinum jumped 0.8% to $1,058.49 and, palladium rose 0.9% to $2,089.60.
Paul Tudor Jones, a billionaire hedge fund manager, thinks inflation is not transitory and poses a major threat to the U.S. markets and the global economy. Inflation is "probably the single biggest threat to certain financial markets and I think to society just in general," he said. (CNBC)
Jones said the trillions of dollars in the fiscal and monetary stimulus could make inflation run hotter for longer: "Inflation can be much worse than what we fear. We have the demand side of the equation ... and that is $3.5 trillion greater than what it normally would have ... just sitting in liquid deposits," Jones said.
To help the economy recover from the Covid-19 pandemic, the U.S. government has unleashed over $5 trillion in fiscal stimulus, while the Fed has added more than $4 trillion to its balance sheet through its quantitative easing program.
This growing risk of long-term inflation is already pushing some investors to buy gold to protect their wealth in the future.
A one-night stay at a hotel? That'll be half a gram of physical gold, please. A haircut? An eighth of a gram. Today, only the poorest Venezuelans — those who lack easy access to dollars or other currencies — still use bolivars. In parts of southeastern Venezuela, the main currency is now gold. (Bloomberg)
Gold is resurfacing as a medium of exchange in Venezuela after the country's national currency, the bolivar, was rendered almost worthless by hyperinflation.
"People simply stopped trusting the bolivar. It no longer fulfilled its function" [as a store of wealth or a medium of exchange]," says economist Luis Vicente Leon, president of Caracas-based researcher Datanalisis.
Palladium 2.0. Russia's Nornickel the world's largest palladium producer, said it had launched a contest for scientists to find new ways to use the precious metal that has been hurt by a chip shortage in the car industry, its top consumer sector.
"We believe that palladium has huge potential beyond autocatalysts. We see high palladium demand in other global industries, including the green economy and decarbonisation," Anton Berlin, Nornickel's head of sales, said in a statement.
The first U.S. bitcoin futures exchange-traded fund was successfully launched on Tuesday, marking a milestone for the cryptocurrency industry. (CNBC)
The ProShares ETF will give exposure to bitcoin futures contracts — agreements to buy or sell the asset later for an agreed-upon price — rather than bitcoin itself.
However, some experts see digital currencies as speculative assets, arguing that betting on prices of futures contracts can be unpredictable: "It's just the ultimate risk that you would ever take. You're really into high-stakes poker at this point," said certified financial planner Jordan Benold, partner at Benold Financial Planning in Prosper, Texas.
To the moon 🚀 In the wake of the launch of the inaugural exchange-traded fund, Bitcoin rallied to a record, topping $66,000. The price added more than a thousand dollars in just a minute. (Bloomberg)
"It's a validating moment. It's no longer a question of does this asset class continues to exist -- I think that's a really meaningful mark in the history of the broader digital-asset class," said Jesse Proudman, co-founder, and chief executive at Makara, a crypto advisory firm.
Opinion
To keep the overall economy healthy and stable, China's real estate sector has to be "substantially smaller," therefore the situation with Evergrande "is just a beginning," said a top expert on the Chinese housing market. (CNBC)
"Some of the real estate companies, I would say, will have to get out of the sector in order for the country and the sector to be healthy. So Evergrande's problem is just the beginning, many companies would have to exit from the sector because the demand is no longer there," said Li Gan.
Evergrande has about $300 billion in debt. Worries about the property giant's ability to repay its debt haunted global investors who were worried that the Evergrande problem could spill into the rest of China's real estate sector and economy.
On Wednesday this week, Evergrande shares plunged 12.5%, after a $2.6 billion asset sale that was expected to help the company meet their debt payment finally fell through.
What else is happening
Christmas curtailed: the growing divide between high and low earners will become all the more noticeable this Christmas season, a survey by Deloitte finds. As much as 11.5% of American holiday shoppers don't plan to spend anything on gifts and services this year. That's the highest level in at least a decade. (Bloomberg)
For those who plan to spend nothing, almost two-thirds make less than $50,000 a year, according to Deloitte, and about one in eight of the non-spenders make $100,000 or more.
And who's to blame for this? Mostly, inflation: "We're hopeful that as we get into 2022, we'll find that real wage growth has been there, but the challenge is that inflation has eaten up that purchasing power," Rod Sides, a vice chairman of Deloitte, said.
🤑 Elon Musk is on track to become a trillionaire with SpaceX, Morgan Stanley says: SpaceX is "challenging any preconceived notion of what was possible and the time frame possible, in terms of rockets, launch vehicles and supporting infrastructure." (Bloomberg)
SpaceX currently makes up less than 17% of Musk's $241.4 billion net worth, according to the Bloomberg Billionaires Index. Earlier this month, the company was valued at $100 billion.
South Korea launched the first domestically built space rocket on Thursday in a test launch that represents a major step for the country's ambitious space plans. (Reuters)
The Nuri, or "world", rocket is designed to put 1.5-tonne payloads into orbit 600 km to 800 km above Earth.
And finally…
The atomic clock is about to transform deep space exploration as it could help make human travel to Mars (and beyond) a reality.
Two years ago, a little atomic clock — the size of a four-slice toaster — was launched into space on a satellite attached to one of the most powerful space ships in the world.
The device, developed as part of the Deep Space Atomic Clock project at NASA's Jet Propulsion Laboratory, so far has been the most precise clock to ever operate in space, and "it's paving the way for making real-time navigation of the cosmos a reality."
"A robust onboard navigation system is going to be a fundamental component to human exploration beyond Earth. And our clock can play a role in that," says Ely, the project's principal investigator
See you next week!