Weekly Digest: 9-months high for gold, U.S recession incoming
10 minutes read
Jan 28, 2023
28/01/23: Without anyone looking gold has reached a 9-month high and doesn't seem ready to stop, green investments surpass fossil fuel investments for the first time, UK's ex-chief economist sees more pain to come, looming US recession, world food crisis. And more.
Investment news
⭐️ Gold on a roll. Gold has been on a roll lately, with the gold price increasing more than 8% in 2023 to a nine-month-high at around $1937 on Thursday. The key drivers behind this rising appetite for precious metals are a combination of factors, including the dip in the value of the US dollar, which is causing investors to buy gold to preserve the value of their money. Additionally, global central banks have also been purchasing gold at a pace not seen since 1967. (IG Bank)
The primary reason for central bank buying is due to global inflation crisis and the projected volatilities of the greenback. Central banks are seeing gold as a relatively stable option since it is independent from any individual economy, especially in times of high inflation and volatility.
♻️ Green matches oil. For the first time, the world invested as much money into replacing fossil fuels as it spent on producing oil, gas, and coal. The global investments in the clean energy transition hit $1.1 trillion in 2022, roughly equal to the amount invested in fossil fuel production. (Bloomberg)
Solar and wind power accounted for the biggest chunk of 2022 investments, reaching $495 billion, while electric vehicles came in close behind, with $466 billion. The amount invested in them worldwide is growing far faster, at 54%.
⚡️ Tesla gears up. Tesla has announced a record revenue of $24.32 billion for the last quarter of 2022, and earnings per share of $1.19, beating expectations. The company's automotive revenue came in at $21.3 billion, showing 33% growth year on year. (CNBC)
$467 million of that automotive revenue came from regulatory credits. Automotive gross margins came in at 25.9%, the lowest figure in the last five quarters. CEO Elon Musk also said that the company might be able to produce 2 million cars this year if everything goes smoothly.
🇬🇧 Anarchy in the U.K? Former chief economist at the Bank of England, Andy Haldane, has warned that there is "more pain to come" for U.K. households and the wider economy as mortgage rate increases hit people's bank accounts and weigh on spending. (The Guardian)
Haldane said it was painful to see the effects of rising interest rates, and British households have been hit at the same time by big energy price increases and inflation in a broader collection of goods and services. He said, "I would have preferred the Bank and other central banks to have started their rate rises a bit sooner. That would have helped a bit in nipping inflation in the bud and would have meant that we wouldn't have had those rapid rate rises at the same time as the economy was hitting the buffers. But overall this global shock was always going to bring a significant degree of pain, including through higher rates."
📉 U.S. recession much? Economic growth in the U.S. reaches 2.8%, slightly beating expectations of 2.8% for the fourth quarter of 2022. This is still a slowdown from the 3.2% pace in the third quarter. However, some experts are saying that the sharp 1.1% drop in December retail sales shows the consumer pulled back at the end of the quarter, possibly a prelude to recession. (CNBC)
"There are some prices, some goods for which prices are falling," said Mark Zandi, chief economist of Moody's Analytics. "But broadly, prices aren't falling. It's just that the rate of increase is slowing."
🍕 Mamma Mia! The cost of cooking a Pizza Margherita in Italy has risen almost 30% in December from a year ago, far outstripping last month's inflation rate of 12.3%. (Bloomberg)
Bloomberg's new monthly Pizza Margherita Index aims to provide insight into the cost-of-living shock for Italians by assessing the components of preparing one of the country's most well-known and simple meals.
The above index tracks the rising prices of basic ingredients such as flour, tomatoes, mozzarella cheese and olive oil. It also takes into account the electricity consumption needed to cook a pizza with a home electric oven.
📸 Image of the week
Opinion
🇺🇸 What could a US recession mean for gold? Gold has performed well during US recessions in the past, returning 28% on average. The past performance of gold during US recessions suggests that they could be a good investment during a recession says Schroder Fund Manager, James Luke. (Schroders)
The reason for gold's performance is that the metal tends to do well during economic downturns because it is seen as a safe haven asset.
What else is happening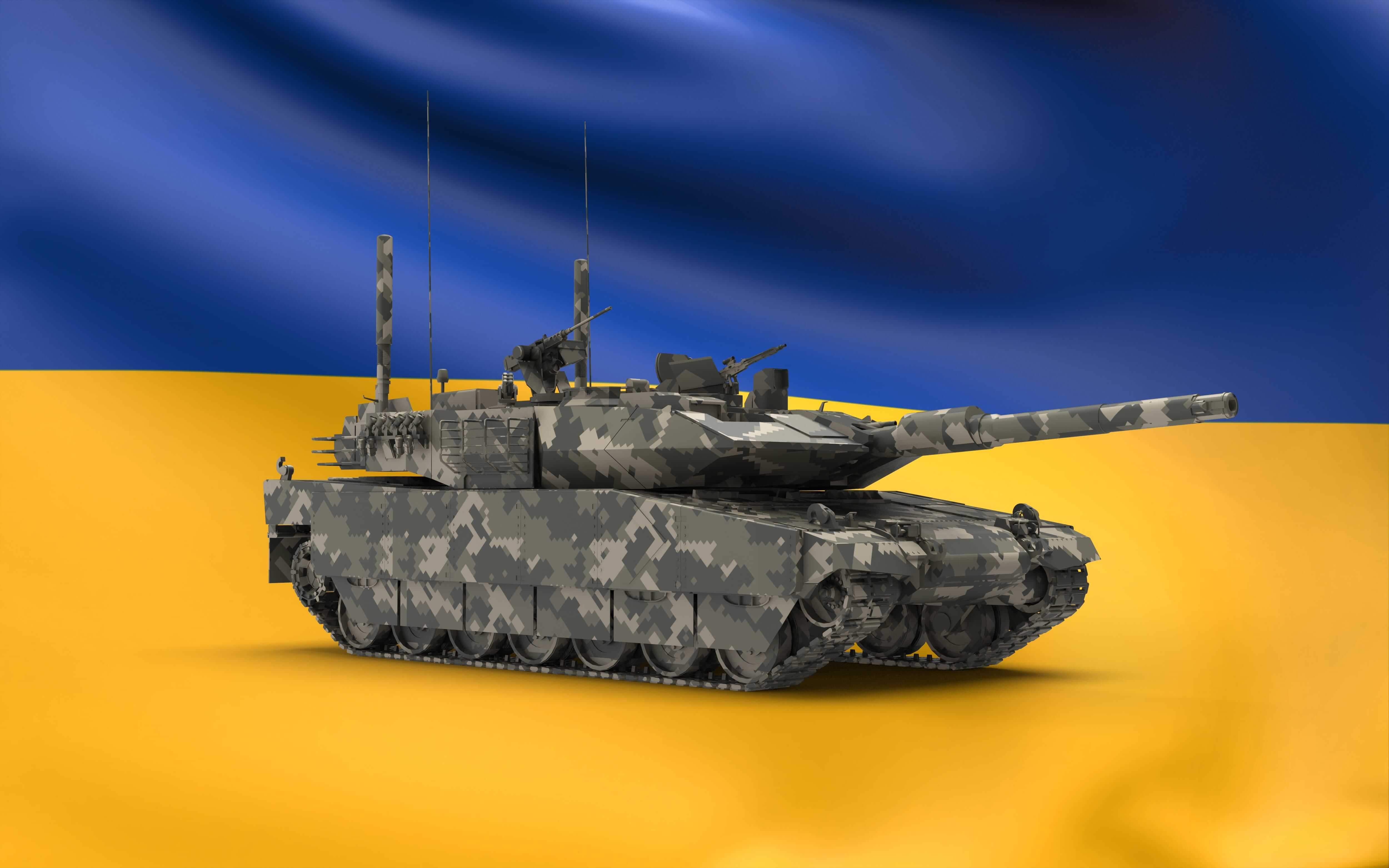 🇺🇦 Tanks for Ukraine. The United States has announced it will send 31 Abrams tanks to Ukraine, reversing previous decisions not to arm the country with heavy weaponry. The decision comes as Germany also announced it will send tanks to help Ukraine in its fight against Russia. (CNBC)
The tanks are worth around $400m and will be purchased from the congressionally approved Ukraine Security Assistance Initiative. The tanks will be delivered to Ukraine in the coming months but will take some time to arrive, and will be used to help defend the country and achieve strategic objectives.
🍴 Worldwide food crisis. The world remains gripped by a historic food crisis as the war in Ukraine ripples across agriculture markets despite a drop in prices for key staples, according to U.S. ambassador to the UN's food and agriculture agency, Cindy McCain. (Bloomberg)
Cindy McCain said that although food costs fell for the past nine months, the crisis is not over. "It's the worst food crisis and the worst humanitarian crisis since World War II," McCain said. "The Russians invaded a sovereign country. The only way to end this entire crisis and this war is for them to pull out and go home."
🤖 Will ChatGPT have enough power to go to the next level? After taking the world by storm in the past few weeks, questions arise as to ChatGPT's, OpenAI's artificial intelligence chatbot, ability to free itself from the enormous processing capacity it requires to run. (Bloomberg)
In fact, the computing power needed by modern AI systems is shaping their technical development and business model. OpenAI's ChatGPT chatbot requires far more computing power to answer a question than Google takes to respond to a web search. The startup's current offering is good enough to inspire speculation about a world in which it and programs like it take over some disruptive proportion of the work that only humans can do today. But even if that's where the economy is headed, getting there is beyond the average startup's capacity.
And finally…
🧊 Iceberg ahead! A massive iceberg roughly the size of Greater London broke off the Brunt Ice Shelf in Antarctica on Sunday, according to the British Antarctic Survey. The iceberg is around 600 square miles, or 1550 square kilometers. (CNN)
The researchers say this event was expected and not a result of climate change. The calving comes amid record-low sea ice extent in Antarctica, where it is summer.
See you next week!