💡Quote of the week
"We will stay the course until the job is done. We have a long way to go in restoring price stability... Despite the tighter policy and slower growth over the past year, we have not seen clear progress on slowing inflation." Fed Chair Jerome Powell
Investment news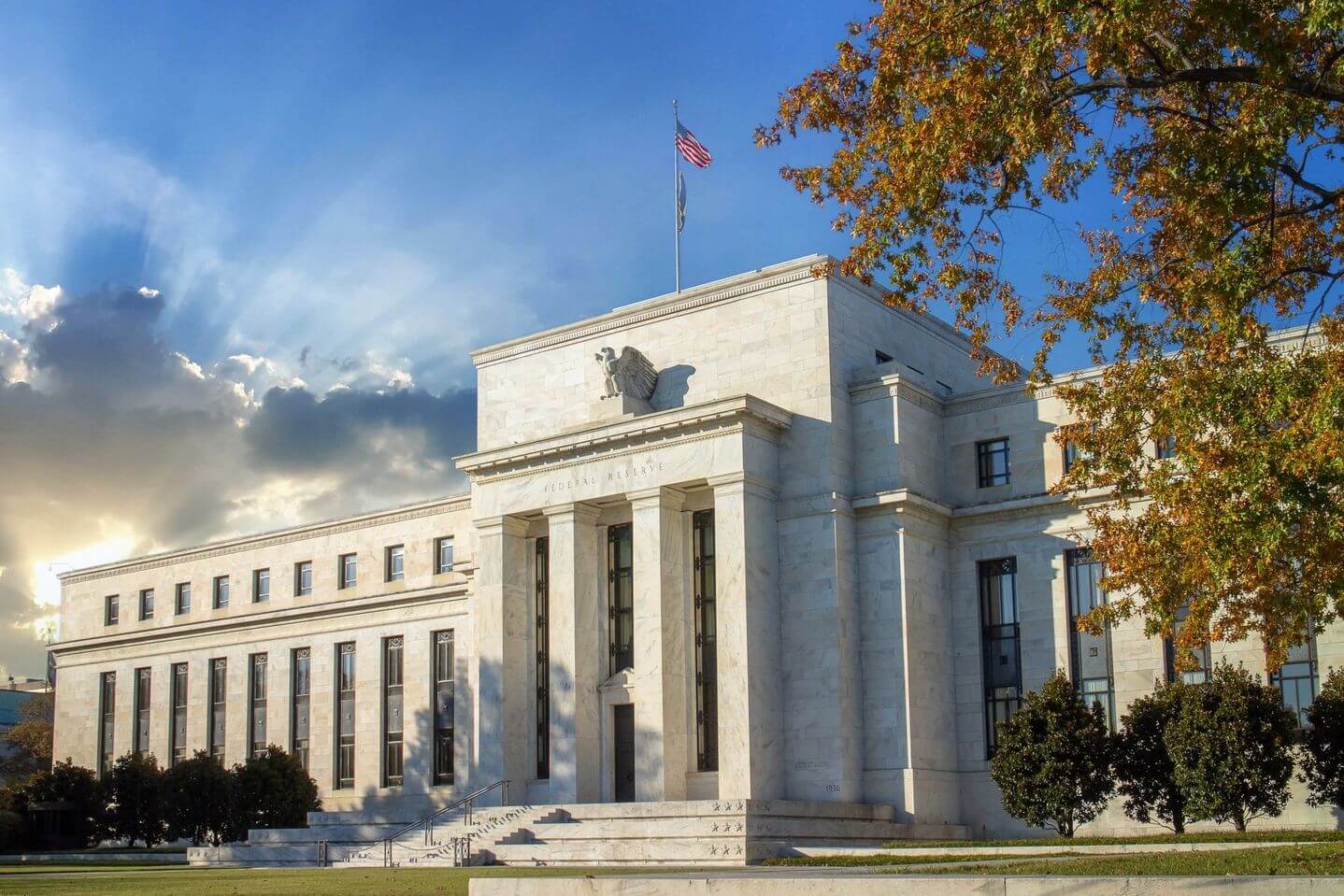 🦾 The inflation war is far from over. The U.S. central bank could slow the pace of its interest rate hikes "as soon as December," Powell said while warning that the battle against inflation continues and some key questions about rising interest rates remain unanswered. (Reuters)
"We will stay the course until the job is done. We have a long way to go in restoring price stability ... Despite the tighter policy and slower growth over the past year, we have not seen clear progress on slowing inflation," Powell said.
⬆️ The gold price forecast. Gold has a solid path to $2,000 and silver to $25 in the second half of 2023 when the Fed stops raising interest rates, says Bank of America. (Kitco)
"Once the Federal Reserve stops raising interest rates, there should be a good market for gold," Michael Widmer, the commodity strategist for Bank of America, said.
⭐ The gold price looks up. The gold price reached a two-week high on Thursday, supported by a weaker dollar after Powell's speech sparked expectations of smaller interest rate hikes.
"Gold should find strong resistance at the $1,800 level, but if [Jerome Powell] eases up on the hawkish rhetoric, it could make a run for the $1,825 level," Edward Moya, senior analyst with OANDA, said in a note as quoted by Reuters.
🛬 A path to a soft landing: Fed Chair Jerome Powell said he continued to believe there was a path to a soft landing, which means a cyclical slowdown in economic growth that avoids recession. (CNBC)
"I do continue to believe that there's a path to a soft or softish landing. I do believe that… And I think the path is pretty clear: the labor market conditions soften, and we see goods and housing services inflation gets better," Powell said at Brooking's Institute.
📈 Stocks climb as Powell signals slower hikes. The stock market rose Wednesday as the Fed chair confirmed that the U.S. central bank would slow its aggressive rate-hiking campaign that has pressured the markets. (CNBC)
The Dow Jones Industrial Average rose 571 points or 1.7%. Meanwhile, the tech-heavy Nasdaq Composite increased by 3.9%. The S&P 500 added 2.7%.
🇬🇧 Blame Brexit for U.K.'s historically high inflation. Brexit is partly to blame for galloping inflation in the U.K. as it caused labor shortages, increased pricing pressures and weakened the economy, Bank of England chief economist Huw Pill said. (Bloomberg)
He said the central bank has not seen any reason to change its estimate that, within 15 years, the U.K. will lose 3% of its national output as a result of leaving the European Union.
🛢️OPEC+ is seen considering deeper supply curbs. A group of some of the world's most influential oil producers could take further measures to stem a price decline and try to balance the market, while oil prices are expected to hit $110 a barrel in 2023, according to Goldman Sachs. (CNBC)
OPEC+ will convene in Vienna on December 4 to decide on the next stage of oil production policy. The meeting comes amid recession fears, dwindling crude demand in China as a result of renewed Covid-19 lockdowns, and as investors assess the looming impact of Russian oil price caps.
🇧🇷 Brazil's new crypto law. Brazil passed a law to legalize crypto as a payment method, but it still requires the approval of the executive branch to be enacted. (Cointelegraph)
Despite the passing of the bill, cryptocurrencies are not legal tender in the country. If fully approved, the bill will include digital currencies in the definition of payment methods.
👾 FTX fallout spreads. Distressed crypto firm BlockFi filed for Chapter 11 bankruptcy protection in the wake of FTX's bankruptcy. This is the latest in a series of crypto bankruptcies, following FTX, Voyager, and Celsius. (CNBC)
According to the filing, the company has more than 100,000 creditors, with assets and liabilities ranging from $1 billion to $10 billion.
📒 A new U.S. crypto legislation. Senate Banking Committee chair Janet Yellen has been urged by U.S. lawmakers to craft crypto legislation that addresses risks exposed by FTX's collapse. (Bloomberg)
"As we continue to learn more details, the failure of this crypto exchange brings to mind the litany of financial firm failures due to the combination of reckless risk-taking and misconduct. Congress and the financial regulators must work to get all of this right," Sherrod Brown, an Ohio Democrat, said in a letter.
📸 Image of the week
Opinion
🤔 "Stagflation is just what the economy needs." The Federal Reserve appears to be aiming for a period of elevated unemployment and inflation. (Bloomberg Opinion)
"Logical as this all might be, it has a perhaps surprising implication: If the Fed is doing its job right, it will push up the unemployment rate before inflation declines, and both will remain elevated until they reach their targets," Bloomberg's Narayana Kocherlakota writes.
What else is happening
🇬🇭 Ghana's quest for gold. Ghana's government is working on a new policy to buy oil products with gold rather than U.S. dollars, Vice-President Mahamudu Bawumia said on Facebook. (Reuters)
The move is meant to deal with dwindling foreign currency reserves as well as the demand for dollars by oil importers, which is weakening the local currency and increasing living costs.
🪖 NATO worried about China's military buildup. NATO allies are concerned about China's rapid military expansion and cooperation with Russia and discussed concrete solutions to address the challenges posed by Beijing, U.S. Secretary of State Antony Blinken said. (Reuters)
"The members of our alliance remain concerned by the PRC's (People's Republic of China) coercive policies, by its use of disinformation, by its rapid, opaque military buildup, including its cooperation with Russia," Blinken said.
🇺🇸 Washington fears Russia may use biological weapons in Ukraine. Russia's invasion of Ukraine has increased U.S. concerns that Russia could use biological weapons, according to a top U.S. State Department official who was in Geneva for a review of the global treaty addressing such threats. (Bloomberg)
"We've always been concerned about their own biological program," Under Secretary for Arms Control and International Security Bonnie Jenkins said, speaking from the US Mission in Geneva.
🇺🇦 "See this with your own eyes." Ukrainian President Volodymyr Zelenskiy invited Elon Musk to visit Ukraine and see for himself the damage that Russia has caused after the world's richest man floated the idea of a peace deal that would grant President Vladimir Putin major concessions. (Bloomberg)
"I always say very openly if you want to understand what Russia has done here, come to Ukraine, and you will see this with your own eyes without any extra words," Zelenskiy said.
And finally…
✨ Sci-fi films could become a reality. Scientists are building a "baby" wormhole in the cosmos that serves as a gateway for spacecraft to cross unimaginable distances. If only it were that simple. (Reuters)
Researchers announced they created two minuscule simulated black holes in a quantum computer and sent a message between them via a space-time tunnel.
"Experimentally, for me, I will tell you that it's very, very far away. People come to me, and they ask me, 'Can you put your dog in the wormhole?' So, no. That's a huge leap," Caltech physicist Maria Spiropulu said.
See you next week!