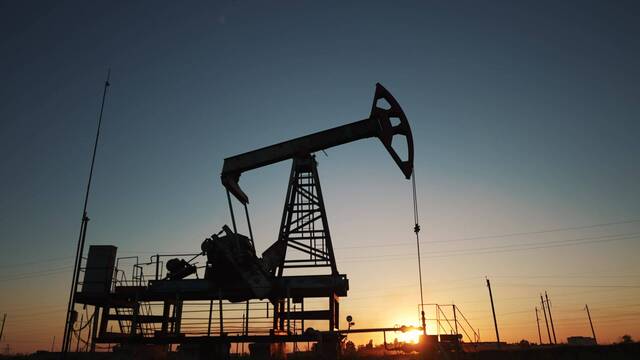 Weekly Digest: OPEC+ Cuts Oil Output, Elon Musk's Twitter U-Turn
5 minutes read
Oct 7, 2022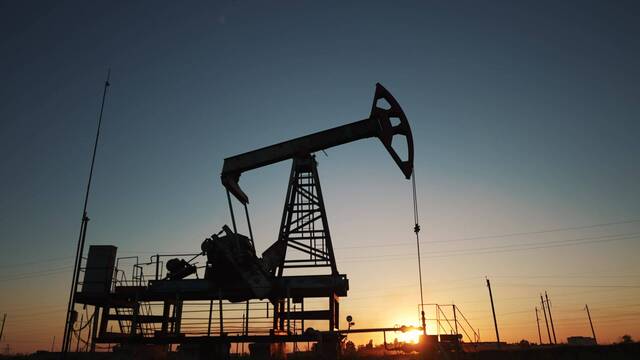 08/10/22: OPEC+ moves to slash oil production to boost prices, Elon Musk's Twitter deal is back on in a surprise U-turn, the European Union tightens crypto ban on Russia. And more.
Investment news
📝Fresh U.S. jobs report is out: Wall Street stock futures fell on Friday after a closely watched U.S. labor market report pointed to persistently strong jobs growth. Contracts tracking the S&P 500 gauge fell 1.1% after data showed that U.S. employers added 263,000 new jobs in September, above the figure of 250,000 expected by economists. (FT)
"Payrolls were broadly in line with expectations but, importantly, in this good news is bad news, period: markets were hoping for a downside surprise today. Instead, the number only confirms that the Fed needs to hike rates by a fourth consecutive 0.75 percent in November," said Seema Shah, chief global strategist at Principal Global Investors.
⭐The gold price dropped after better-than-expected U.S. jobs data reinforced expectations the Fed would go for steep interest rate hikes and boosted the U.S. dollar and bond yields.
The price of gold is highly sensitive to rising U.S. interest rates because they increase the opportunity cost of holding non-yielding precious metal while boosting the U.S. dollar, in which it is priced.
🛢️Petrol price rise alert. To help boost oil prices, the OPEC+ alliance of oil-exporting countries decided to sharply cut its oil production by a larger-than-expected 2 million barrels per day starting in November. The move could deal the global economy another blow and further raise fuel prices. (AP)
The group said the move was based on the "uncertainty that surrounds the global economy and oil market outlooks."
The price of oil is well below its summer peaks because of fears that major global economies will go into recession as a result of high inflation, rising interest rates, and energy uncertainty caused by Russia's war in Ukraine.
🚫E.U's Russian crypto ban. In the wake of what it calls "sham" secession votes in four Ukrainian regions, the EU has banned crypto services for Russians. (European Commission)
"The existing prohibitions on crypto assets have been tightened by banning all crypto-asset wallets, accounts, or custody services, irrespective of the amount of the wallet (previously up to €10,000 was allowed)," the press release said.
🏦End of the hawkish era? Investors betting that the era of central-bank hawkishness has peaked were reminded they are playing a dangerous game. All signs point to the Fed continuing its most aggressive tightening campaign in recent memory. (Bloomberg)
The S&P 500 dropped as much as 1.8% following the biggest two-day surge since April 2020 that lured traders driven by newly dovish monetary bets.
But Mary Daly, president of the Federal Reserve Bank of San Francisco, put investors on notice, dispelling notions that a Fed policy pivot is coming.
"We've been struggling with this idea that markets are pricing a fast pivot from the Fed next year. We see the Fed continue to hike into next year, so it might be too early to expect long-dated real yields to peak on a sustained basis," said Christian Mueller-Glissmann, head of asset allocation research at Goldman Sachs Group Inc.
💷"Uninvestable" U.K. market. During Liz Truss's wild first month in office, the nation's stock and bond markets lost at least £300 billion (around $340 billion). (Bloomberg)
"The feedback we get from investors is that they consider the UK uninvestable as long as there is such government chaos," Liberum Capital Ltd. strategist Joachim Klement said.
The United Kingdom is going through a cost of living crisis in which prices for many essential goods started increasing faster than household income.
🤝Musk makes a U-turn on the Twitter deal. Elon Musk revived a bid to buy Twitter for $54.20 per share, potentially avoiding a costly courtroom battle. (Bloomberg)
Musk formally quit the deal in July, and Twitter sued him in Delaware Chancery Court to force him to go forward with the purchase.
⬇️Turkey's economy is a mess. Starting in 2013, the Turkish lira has steadily fallen in value, tumbling over the last 12 months. One of the key consequences of this currency devaluation is inflation. Lots of it. (Euronews)
It's more expensive to buy things from abroad when currencies fall in value. As almost all countries import fuel, materials, or technology, weak currencies usually mean higher prices.
Image of the week
Opinion
🤔Is the crisis in Europe inevitable? Bloomberg's Tyler Cowen thinks so, the only question is which kind. "European governments may be tempted to fend off an energy crisis by risking a fiscal crisis, but both options are costly." (Bloomberg Opinion)
"Governments can try to limit energy price shocks in different ways. They can try to make consumers and businesses whole again with subsidies and income transfers, for example, or they can cap prices and then try to make the energy companies whole again. Whatever the exact mix of policies, the extra cost will put a big hole in government budgets," Cowen writes.
What else is happening
📅A man with a plan. Elon Musk went on Twitter to propose quite a divisive plan to end Russia's invasion of Ukraine, infuriating Ukrainian President Volodymyr Zelenskyy. The tech billionaire crossed some red lines for Ukraine by suggesting that four Ukrainian regions Russia now wants to annex should hold repeat votes organized by the UN. (AP)
In addition, he argued that Ukraine should remain neutral and recognize Crimea as part of Russia. These positions are off-limits for Zelenskyy, who considers them pro-Kremlin.
🚀 An escalation not seen in years: North Korea fired two short-range ballistic missiles that flew over Japan, as a U.S. aircraft carrier and allied warships held a drill that simulated shooting down one of Pyongyang's missiles. (Reuters)
This year, North Korea has launched about 40 missiles, including its largest intercontinental ballistic missile, and appears ready to hold its first nuclear test since 2017, officials in Seoul and Washington have warned.
And finally…
Where was the first human found in Europe? Archaeologists in Georgia have found a 1.8-million-year-old tooth 🦷 belonging to an early species of human, which they said proved that the region was once home to one of the earliest human settlements in Europe. (Reuters)
It is believed that early humans began migrating out of Africa around two million years ago. And now it looks like the Georgian sites have the oldest remains of early humans outside Africa.
The tooth was found near the village of Orozmani, around 100 km southwest of the Georgian capital of Tbilisi.
See you next week!