Weekly Digest: Recession Fears, Struggling U.S. Dollar
4 minutes read
Dec 9, 2022
10/12/22: Wall Street gripped by recession fears, the U.S. dollar slides against other major currencies, stocks tumble ahead of the Fed's policy meeting next week, Putin warns of a protracted war in Ukraine. And more.
Investment news
⭐ Gold holds ground. The gold price is supported by a pullback in the U.S. dollar and bond yields as investors are awaiting the Fed's policy meeting next week.
"Gold is likely to find it difficult to build directional momentum one way or another until the Fed meeting. If the Fed outcome is in line with expectations, the market will be relieved that it is not worse than expected. The dollar might get weaker, and this will anchor gold a bit," said Ilya Spivak, head of global macro at Tastytrade.
💵 The struggling U.S. dollar. The U.S. dollar remained weak on Thursday after sliding against other major currencies for the first time this week amid growing investor concerns about the possibility of a U.S. recession. (CNBC)
"Uncertainty about the inflation outlook suggests the risk remains high that the FOMC will keep policy at a restrictive level for longer and in turn drag the economy into a deeper downturn," pushing down U.S. yields and the dollar overnight, Carol Kong, a strategist at Commonwealth Bank of Australia, wrote in a client note.
🇨🇭 Europe's recession to boost Swiss franc gains. As a result of investor concerns about the euro area's faltering economy and debt levels, the Swiss franc is likely to strengthen further early next year, according to Credit Suisse Group AG's head of foreign-exchange strategy. (Bloomberg)
The Swiss franc is expected to rise nearly 1% in the coming months to 95 centimes per euro, the highest level since September's seven-year high.
📉 Stocks fall after strong U.S. data raises rate fears. Tuesday marked the 4th consecutive day of losses for the S&P 500 after stronger-than-expected U.S. economic data raised fears that the Fed will keep interest rates higher for longer to cool the economy and bring down inflation. (WSJ)
The S&P 500 fell 57.58 points, or 1.4%, while the Dow Jones Industrial Average dropped 350.76 points or 1%, and the technology-heavy Nasdaq Composite slid 225.05 points, or 2%.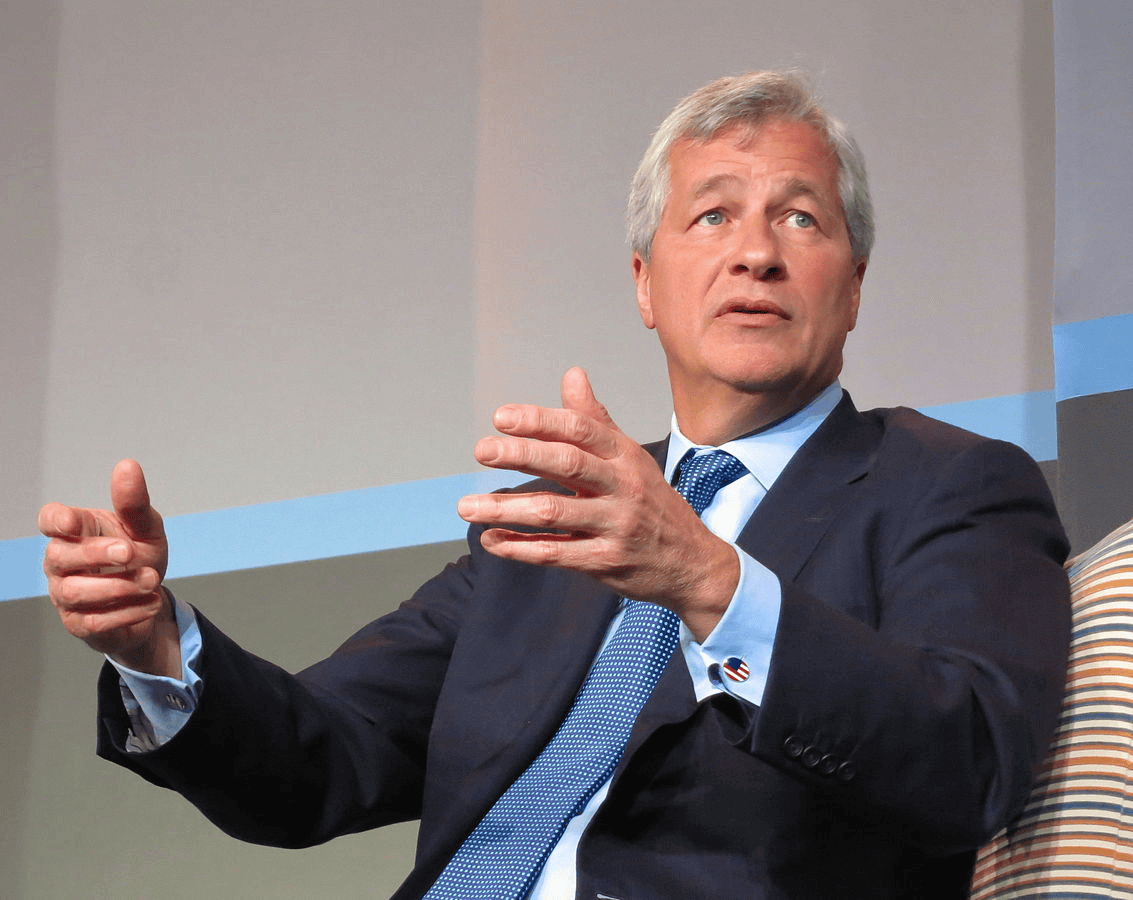 🇺🇸 Inflation could tip the U.S. into recession next year. Despite consumers and companies being in good shape, that may not last. Consumers have $1.5 trillion in excess savings from the COVID-19 pandemic stimulus programs and are spending 10% more compared to 2021, JPMorgan Chase CEO Jamie Dimon says. (CNBC)
"Inflation is eroding everything I just said, and that trillion and a half dollars will run out sometime midyear next year. It may very well derail the economy and cause a mild or hard recession that people worry about," Dimon said.
🛑 More layoffs. Morgan Stanley cut about 2% of its staff on Tuesday, sources said. The move reportedly affected about 1,600 of the company's 81,567 employees at nearly every level of the global investment bank. (CNBC)
CEO James Gorman told Reuters last week that the bank would make "modest cuts," without specifying the timing or magnitude of the dismissals.
📸 Image of the week
Opinion
🇪🇺 The worst of Europe's energy crisis isn't over. "A few degrees Celsius is all that stands in the way of regional blackouts. And the cold season has barely even begun." (Bloomberg Opinion)
"The problem is, energy markets are so tight that only a few degrees Celsius, or a few windless days, are what separate Europe facing blackouts from having enough power to make it through the winter," Javier Blas writes.
What else is happening
🇷🇺 No end in sight. Russian President Vladimir Putin hinted at a protracted war in Ukraine, telling officials it "may be a lengthy process," while downplaying rumors that a new round of mobilization could take place in Russia. (CNBC)
"Kyiv might lose power, water, and heat supply. The apocalypse might happen, like in Hollywood films, when it's not possible to live in homes considering the low temperature," Kyiv's Mayor Vitali Klitschko told Reuters.
🇨🇳 China's unprecedented protests. A few months ago, China's government insisted its "Zero Covid" strategy would stand the test of time. But mass street demonstrations calling for an end to testing and lockdowns, and even for Xi's resignation, pose an unprecedented challenge to government policies. (Bloomberg)
"Politically, the biggest problem for Xi is perhaps the consequence of backing down from public demands. Now that people have seen that chanting 'Down with Xi Jinping' can get them what they want, we should expect more disobedience down the road," said Weifeng Zhong, a senior research fellow at the Mercatus Center at George Mason University.
And finally…
🌏 Greenland's lost world. Scientists have identified DNA from animals, plants, and microbes dating to about 2 million years ago - the oldest ever found - at Greenland's northernmost point, revealing an amazing lost world at this remote frontier. (Reuters)
"The mastodon was a great surprise. It's never been found on Greenland before. However, the greatest surprise was this unique ecosystem of Arctic and temperate species mixed together with no modern analog," said Eske Willerslev, director of the Lundbeck Foundation GeoGenetics Centre.
See you next week!