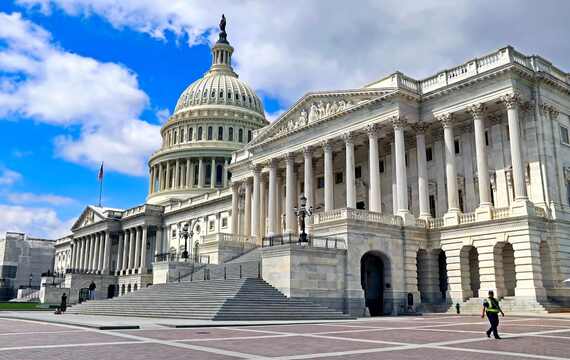 Weekly Digest: U.S. reaches debt limit, UN warns of "perfect storm" crisis.
10 minutes read
Jan 20, 2023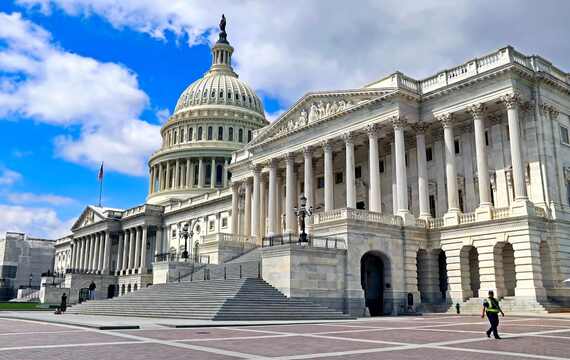 21/01/23: The U.S. faces a debt limit standoff which could lead to a fiscal crisis, ECB President warns of rising inflation and vows to take action, Germany's economy is back according to German Chancellor, gold keeps on gaining. And more.
💡Quote of the Week
"The macro backdrop is turning bullish gold; taking a longer-term perspective, our analysis also confirms that the yellow metal can be a potent portfolio diversifier," Bank Of America commodity strategist, Michael Widmer.

Investment news
⭐️ Gold keeps rising. After gaining over 16% in the past 3 months, gold prices kept rising on Thursday, helped by a weaker dollar and signs of cooling U.S. inflation, which raised bets on smaller rate hikes by the Federal Reserve. (Reuters)
Gold rose to $1,914 (£1,550) on Thursday, continuing its progression above the $1,900 floor. Disappointing U.S. economic data, including a decrease in retail sales and producer prices, led to a flight to safety and benefited gold, according to ActivTrades senior analyst Ricardo Evangelista.
The Fed's expected slowdown of its rate hikes is also likely to negatively impact the dollar and positively impact gold.
📉 Stocks down. Stocks fell on Thursday as investors grew increasingly concerned that the Federal Reserve will continue to raise interest rates despite signs of slowing inflation. (CNBC)
The Dow Jones Industrial Average lost 248 points, erasing its January gains, and the S&P 500 and Nasdaq Composite also saw losses. The major averages were also on pace for a negative week, with the Dow down 3.5% and the S&P and Nasdaq each losing more than 2%. This follows a drop of more than 600 points of the Stoxx 600 (European stocks) on Wednesday due to investors' concerns about a recession.
⏰ The debt clock is ticking, again. The U.S. government is due to hit its $31.4 trillion borrowing limit on Thursday, amid a standoff between the Republican-controlled House of Representatives and President Joe Biden's Democrats that could lead to a fiscal crisis in a few months. (Reuters)
Republicans, with a newly won House majority, aim to use the federal debt ceiling as leverage to get spending cuts from the democrats. While Thursday's deadline won't have an immediate effect, as Treasury officials are prepared to begin employing emergency cash management measures to stave off default, if both parties don't reach an agreement by June, the U.S. government will run out of ways to avoid defaulting on its debts, causing serious trouble for the world economy.
🇪🇺 Europe's high inflation. Inflation is still too high, says European Central Bank President, Christine Lagarde. Adding that the bank will continue to take action to bring it down to its 2% target. (Bloomberg)
Despite recent fall in euro-zone prices and natural-gas costs, many officials still want to continue with rate hikes to ensure inflation does not become entrenched. However, some policymakers are considering whether a smaller rate increase may be appropriate following February's expected half-point step.
🇩🇪 Germany's back. German Chancellor Olaf Scholz announced at the World Economic Forum in Davos that Germany's economy is back, after being cut off from Russian gas, as the country's transformation towards a climate-neutral economy is currently taking on an entirely new dynamic. (Bloomberg)
The German Chancellor added that Germany can be flexible, unbureaucratic, and fast, mentioning that private sector capital will play a key role in the reconstruction of Ukraine, and that many companies are aware of the opportunities that a Ukrainian economic miracle could offer them.
💸 Crypto dominos. Genesis, a major crypto firm, is reportedly preparing to file for bankruptcy as soon as this week. The cash-strapped company held unsuccessful confidential negotiations to try to raise money before officially filing for bankruptcy on Thursday. (Bloomberg)
The financial pressure at Barry Silbert's Digital Currency Group, which owns Genesis, began to emerge after the collapse of hedge fund Three Arrows Capital; Genesis suspended withdrawals in November, soon after crypto exchange FTX, where Genesis held some of its funds, filed for bankruptcy.
👾 Tech layoffs. Microsoft announced it will cut over 10,000 jobs before next March, amounting to 5% of its total workforce. This news comes as yet another confirmation that the golden age of Tech growth might be over, for now. (Euronews)
The cuts would be the latest in the U.S. technology sector, where companies including Amazon and Meta have announced rounds of important layoffs in response to slowing demand and a worsening global economic outlook. Microsoft's move could indicate that the tech sector may continue to shed jobs.
🇨🇭Swiss housing. Swiss single-family home prices fall for the first time since pre-pandemic times, raising concerns that a market that has boomed for decades may be turning. (Bloomberg)
Transaction prices for Swiss single-family homes fell by 0.18% in the final three months of 2022, raising the prospect that a market that has boomed for decades may be turning. Prices had risen 5.5% over the past year and more than doubled over the past two decades.
The Swiss National Bank has long been concerned about elevated prices and estimated housing prices were 10% to 35% too high based on basic economic factors.
💡
Want to know if you should invest in real estate in 2023?
Don't miss next week's SPOTLIGHT,
subscribe now
!
📸 Image of the week
Opinion
🔻Very, very low returns. Investors face "a long period of time with very, very low returns" warns CEO of one of the world's biggest funds. (Market Watch)
According to Nicolai Tangen, head of Norges Bank Investment Management, which operates Norways' $1.3 trillion sovereign wealth fund, investors need to brace for what could be another difficult year ahead.
"We have not seen the secondary effects of the $30 [trillion] in wealth destruction we saw last year," said the head of one of the world's biggest funds. "We haven't seen it popping up anywhere. We haven't seen any Japanese insurance companies going bust."
What else is happening
🌪 Perfect storm. UN Secretary-General Antonio Guterres has compared the current state of global affairs to a category five hurricane, warning that the world is facing a "perfect storm" on multiple fronts at the World Economic Forum in Davos, Switzerland. (Bloomberg)
Guterres highlighted the ongoing conflict between Russia and Ukraine, the growing geopolitical divide between the US and China, and the threat of irreversible climate change as major challenges facing the world today, including the Ukraine-Russia conflict, the US-China trade and technology conflict and the ongoing energy crisis.
The managing director of the International Monetary Fund (IMF), Kristalina Georgieva, has also warned that global leaders are "sleepwalking" into a world of increasing risks and urged them to "do the right thing".
At the WEF, experts are also discussing the dilemma of central bankers who may need to raise interest rates to combat inflation which could make it harder for governments to help consumers affected by rising energy and food costs.
🇫🇷 French strikes. French workers went on strike on Thursday against government plans to raise the retirement age by two years to 64. Strikers are halting trains and cutting electricity production in protest, in what is feared to become a long-lasting strike. (Reuters)
The strikes are a major test for President Emmanuel Macron, who sees his pension reform plan, which opinion polls show is hugely unpopular, as vital to ensure the system does not go bust. Union leaders argue there are other ways to ensure the viability of the pension system such as taxing the super-rich or increasing employers' contributions or those of well-off pensioners.
🇳🇿 Ardern out. Jacinda Ardern, the Prime Minister of New Zealand, announced on Thursday that she will be stepping down from office on February 7th after five and a half years in office. Ardern became an inspiration to many around the world when she first won the top job in 2017. (Associated Press)
Ardern was praised for her handling of the nation's worst-ever mass shooting and the early stages of the coronavirus pandemic. However, she also faced mounting political pressures at home and a level of vitriol from some that hadn't been experienced by previous New Zealand leaders.
Despite this, Ardern managed to push through a bill targeting net-zero carbon emissions by 2050, overseeing a ban on assault weapons, and largely keeping the coronavirus out of New Zealand for 18 months. Many observers believe that sexist attitudes played a role in the criticism and anger directed at Ardern.
And finally…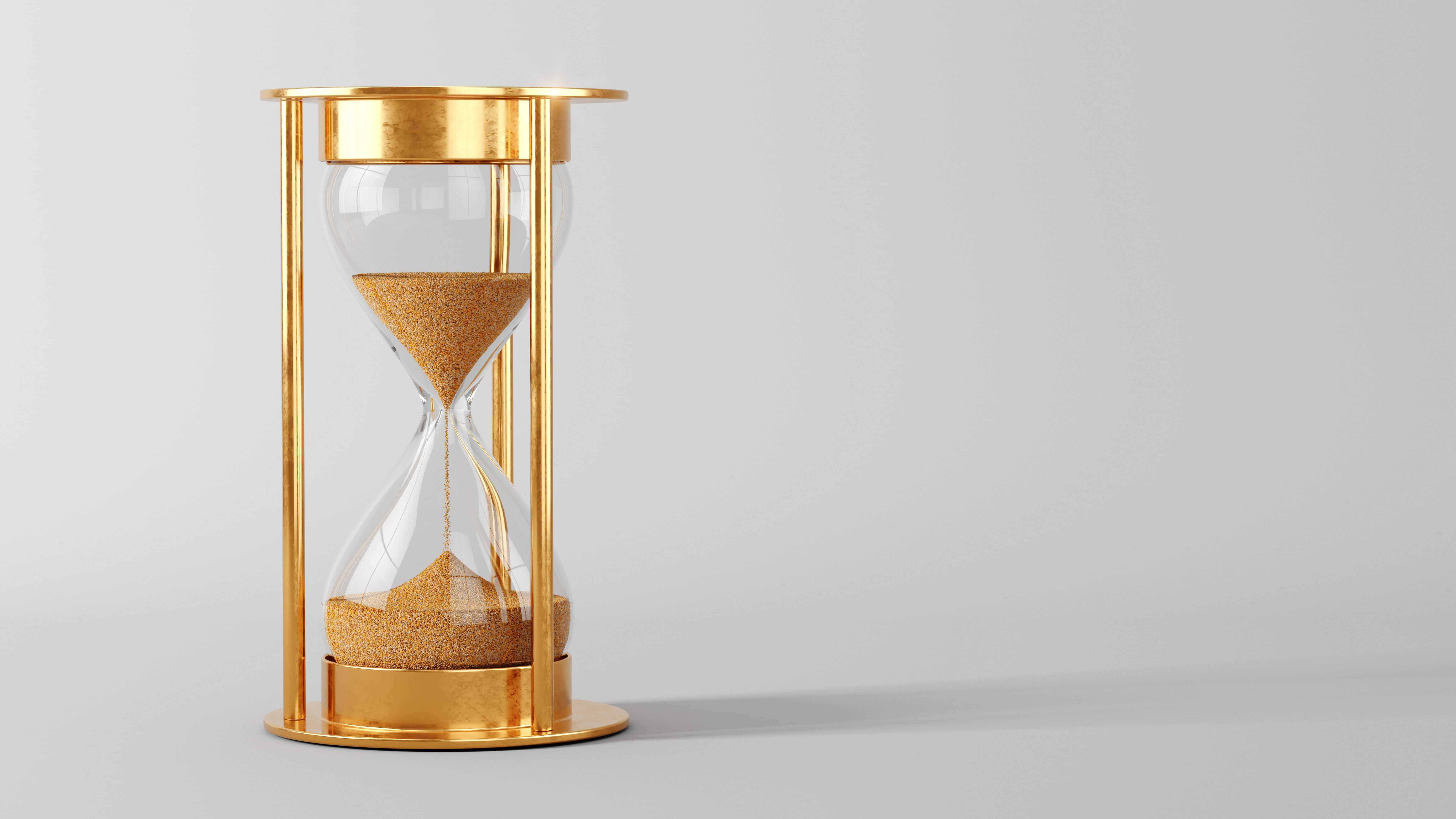 😱 Out of gold? The world could run out of essential metals and minerals, including gold, within the next 100 years due to increasing demand and a dwindling supply, according to research. (Kitco News)
Josep Peñuelas, a research professor at the Center for Ecological Research and Forestry Applications of the Autonomous University of Barcelona and at the Higher Council for Scientific Research (CREAF-CSIC) recently published a paper in the journal Trends in Ecology and Evolution, warning that gold and antimuonium could be exhausted by 2050 and zinc and molyddenum within 100 years.
See you next week!